I just wanted to give a quick shout out to everyone I was lucky enough to run into at Roo this year. Met a lot of amazing people and hopefully will be back again next year!
Overall it was a pretty wild experience! Right now I am prepping to go to Electric Forest in a week, and I hope meet many new and amazing people while I am there as well.
To anyone who ran into me and got a card/sticker and ended up here, I really appreciate you taking the time to check my site out and am always happy to answer any questions or to work with you to get you a piece of art you really like. I was rocking my Artist Threads and RaveNectar shirts all weekend, and I was pleasantly surprised at 1) How many people I passed simply said 'cool shirt man!' and 2) how many of you actually stopped me and told me you liked the design. It is always a great feeling to have something you worked on appreciated by others. Who knows, maybe next year I could be an actual vendor with all the gear I have.
I also happened to run into someone who was wearing one of my RaveNectar designs on Friday night! That literally made my weekend, as the chances of 1) someone buying that shirt, 2) bringing it to Bonnaroo, 3) wearing it on a particular day, and 4) running into that person on that day are so crazy I couldn't believe it. 100,000+ people and I ran into someone rocking a design of mine!
So man, who ever you are and where ever you are, if you are out there reading this and you are interested in getting something from my store, send me an email and lets chat about what you want For Free. Here is a picture of when we ran into each other (with me on the right).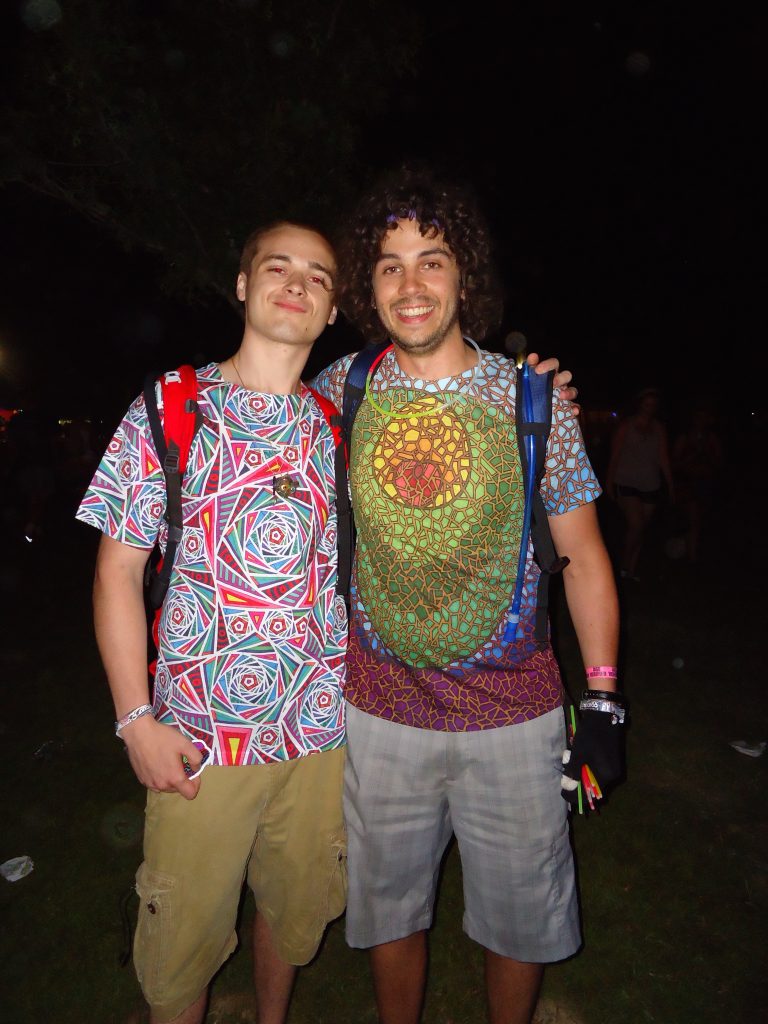 In closing, thanks to everyone who chatted with me over the course of the weekend. I met some amazing people, saw some awesome music, and hope to see you all again soon.