So it has been a while since I have been able to dedicate some serious time to drawing, but over the past couple weeks I managed to finally complete my latest work, so let's check out how it was made!
To start off, here is the final product: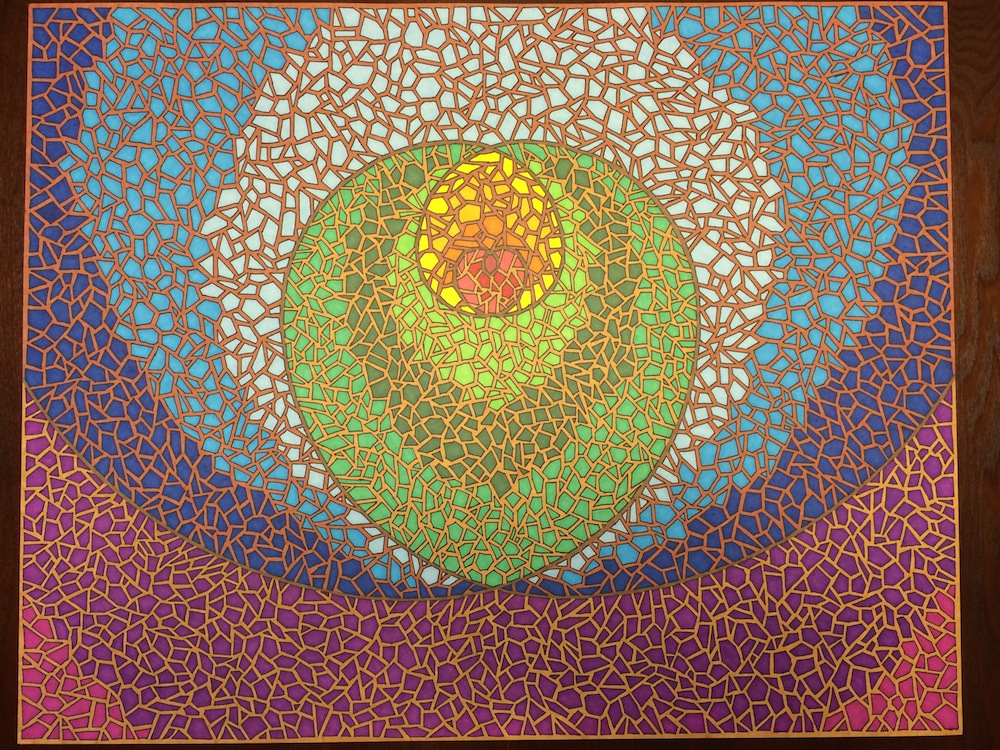 I want to start off by saying that this was inspired by the type of spirals that you find in nature. Think about a snail's shell or a nautilus, they both have this natural spiral shape to them that I always thought was very soothing. Upon doing some research, I came across what is known as a Golden Spiral, whose ratio always grows at the same rate of phi. I wanted to do something with this spiral pattern (after I figured out how to draw one), and it finally dawned on me that maybe if I connect two spirals at their base, and they then proceed to mirror each other as they spiral outwards they start to create hearts.
In theory these heart shaped intersections will continue infinitely, as long as the ratio remains constant (which it does thanks to the way it is constructed!). So now we have the inspiration behind the name, "Lovegarithmic," as a play on words with the two golden logarithmic spirals that are forming simultaneous hearts as they continue to spiral outward. I think it is is pretty cool. Here is a picture of what it started off as, I had to adjust the balances so you could see the pencil marks: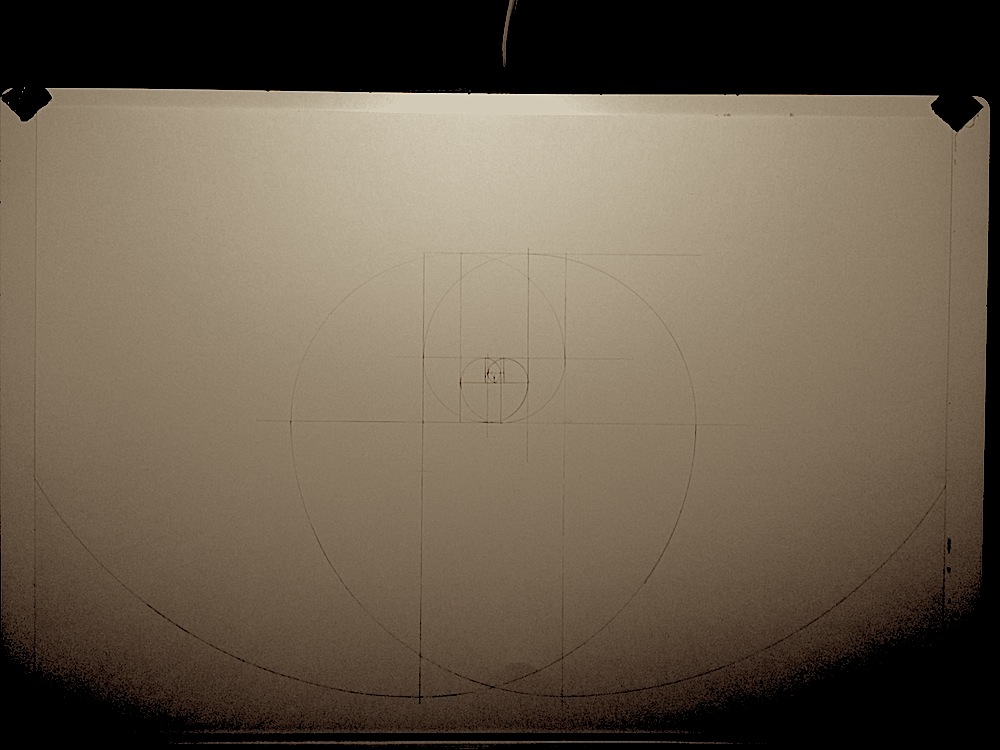 Once I figured that out, I then set my mind to the color scheme and what I was going to fill these hearts with. As of a previous post, I mentioned that I was going to try and take the mosaic, convex shape pattern to its fullest, so I decided I was going to fill the whole paper with them as seen below: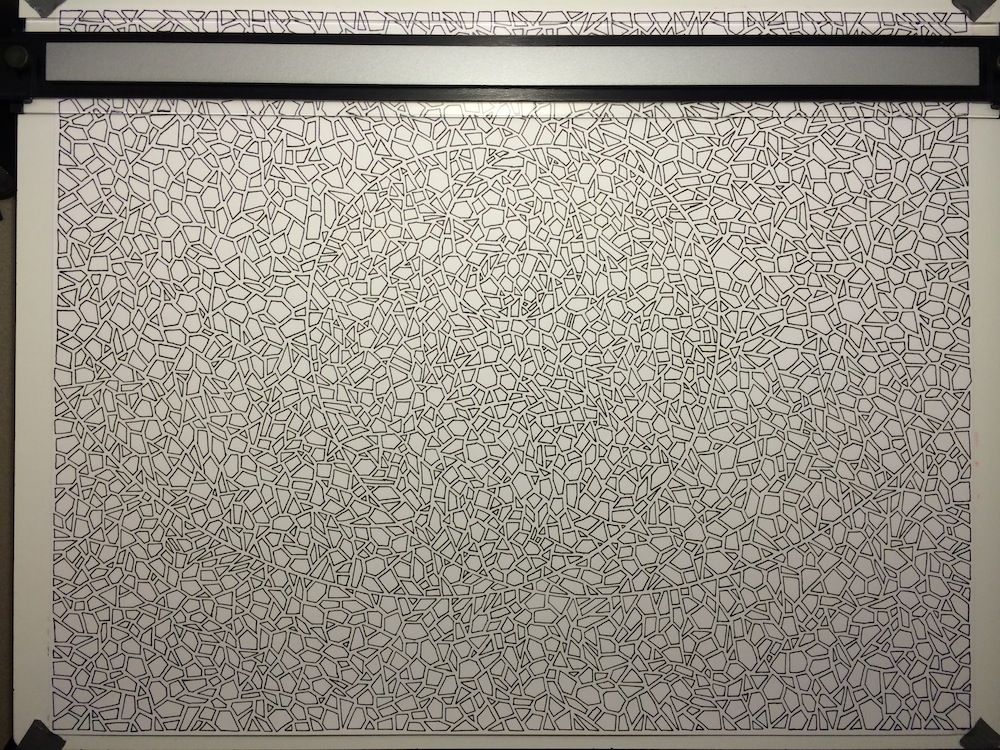 Can you still see the two spirals? I tried to make them stand out from the background noise. Anyways, because I love using all colors of the rainbow, I decided to make each heart kind of a separate but designated color, and then use some different shades to blend them together. From inside to out, the colors were going to go from red to violet (oygbi is in between). I could not pick how to fade them, or to jumble them all up, or some other crazy pattern, and in the end I went with very distinct sections of color. Below is how the next part came out:
The core is red, next layer fades from orange to yellow, then greens, blues, and finally purples. I actually contemplated stopping right here, but the problem was I had already committed myself to coloring in the spaces in between. Again, there are an infinite number of ways I could have colored it, but in the end I colored the spirals a dark brown, and then alternated other shades of brown as you expand out further from the center. So now look back at the finished product, and hopefully you now have a bit more of an understanding as to why it came out the way it did.
In the end this probably took 30 hours to complete, as it is 19×24″ just like my previous works from this year. I have taken the higher quality photographs and will be making the final, high quality, re-printable version available on the store soon and in its respective gallery. I already have ideas for my next drawing, just need some inspiration and some time!