This post is a bit late, but is a shout out to all the amazing people I met over the course of my 2 weeks worth of partying at Firefly and Electric Forest.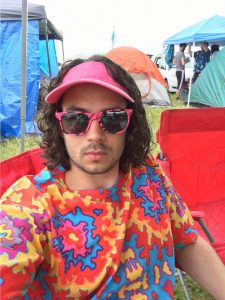 For those unfamiliar, Firefly and Electric Forest are both music festivals held in June that involve about 4 or 5 days worth of music and a lot of traveling. For this year, I grabbed tickets back in October and committed early to Electric Forest, but was late getting on the bandwagon for Firefly. They both ended up being on back to back weekends (luckily they didn't overlay) and needless to say I was spent by the end of those two weeks.
The two weeks prior to that, I was traveling for work, and then the weekend we got back from Electric Forest my girlfriend and I had the bright idea to move. So needless to say this post is a bit late, but I am just now recovering from all this madness.
First off, Firefly was a blast and I went with a group of around 20 friends and we took up I think 6 camping spots. It was a pretty sweet setup – arrived around Wednesday at noon and the fun began. Got to see some late night shows, then obviously cherry picked shows below: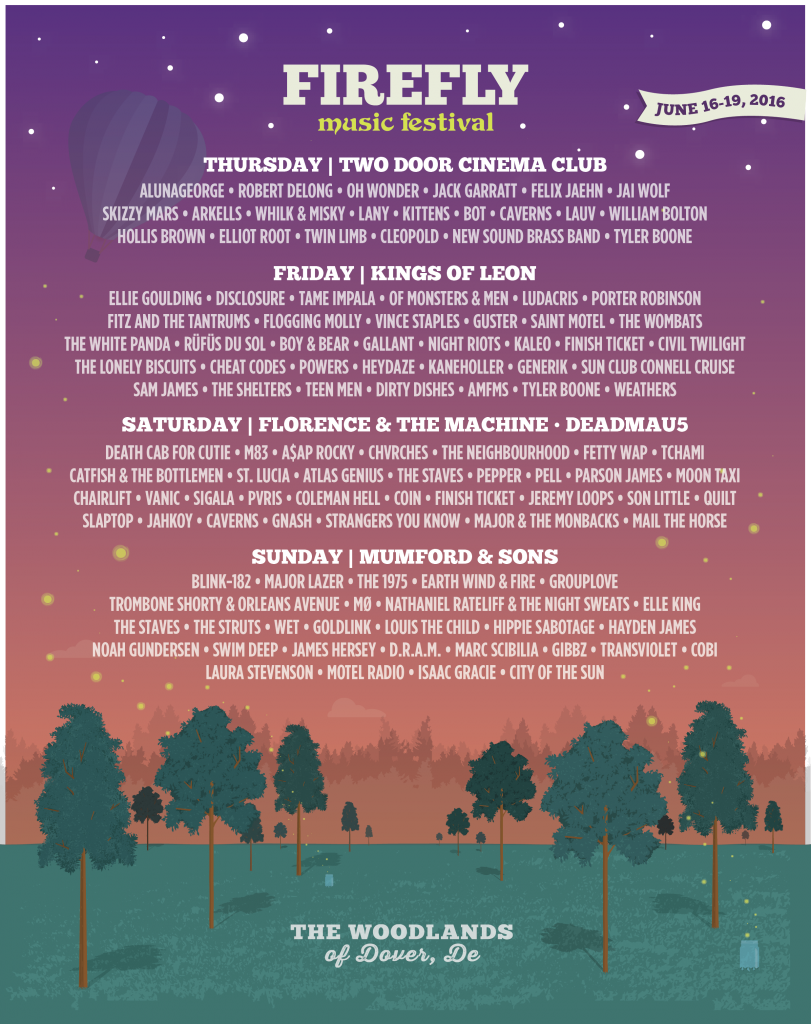 Hands down my favorite show was M83, but notable shout outs include:
Mumford and Sons
Kings of Leon
Ludacris
Blink-182
Major Lazer
Deadmau5
I could keep naming em, such great shows all around. Damn it was tiring though, we would go in around 3 or 4 in the heat and go until close at 2am. Luckily we had an awesome camp setup (shown below):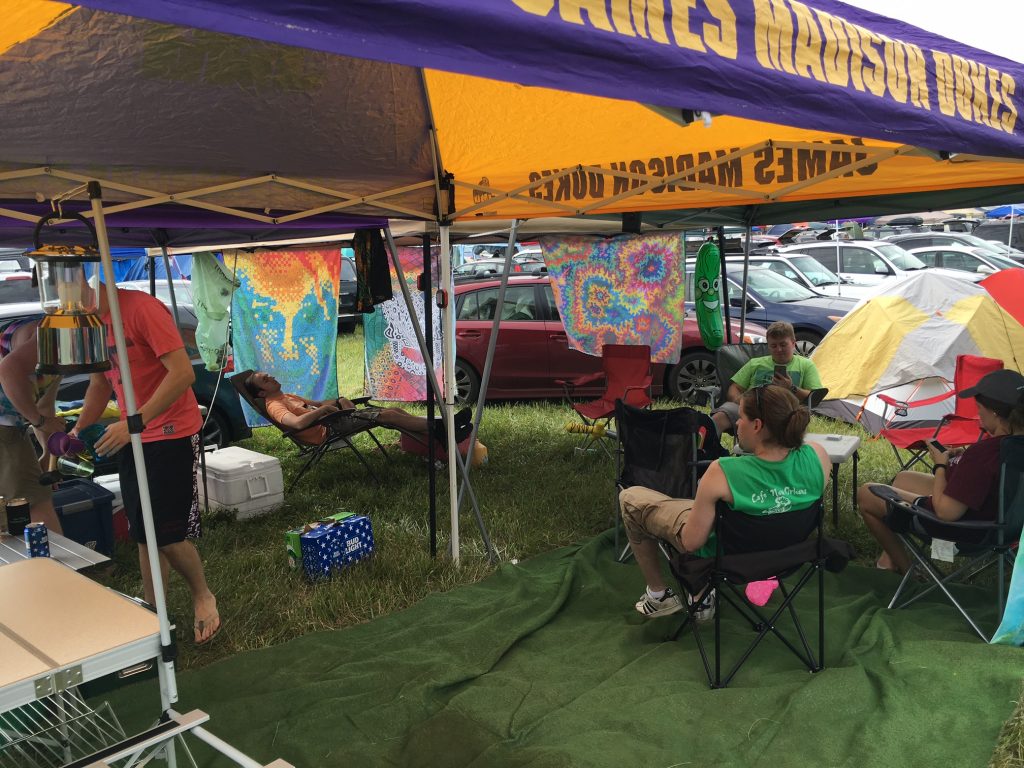 I met some awesome people walking around thanks to my tapestries hanging and rocking my RaveNectar shirts (note I've got some that have been discontinued), so to all the people I met who got stickers, cards, or just a plain "I like your shirt" it really means a lot, so Thank You! On the way out of the festival, a friend snapped a sighting of one of my stickers!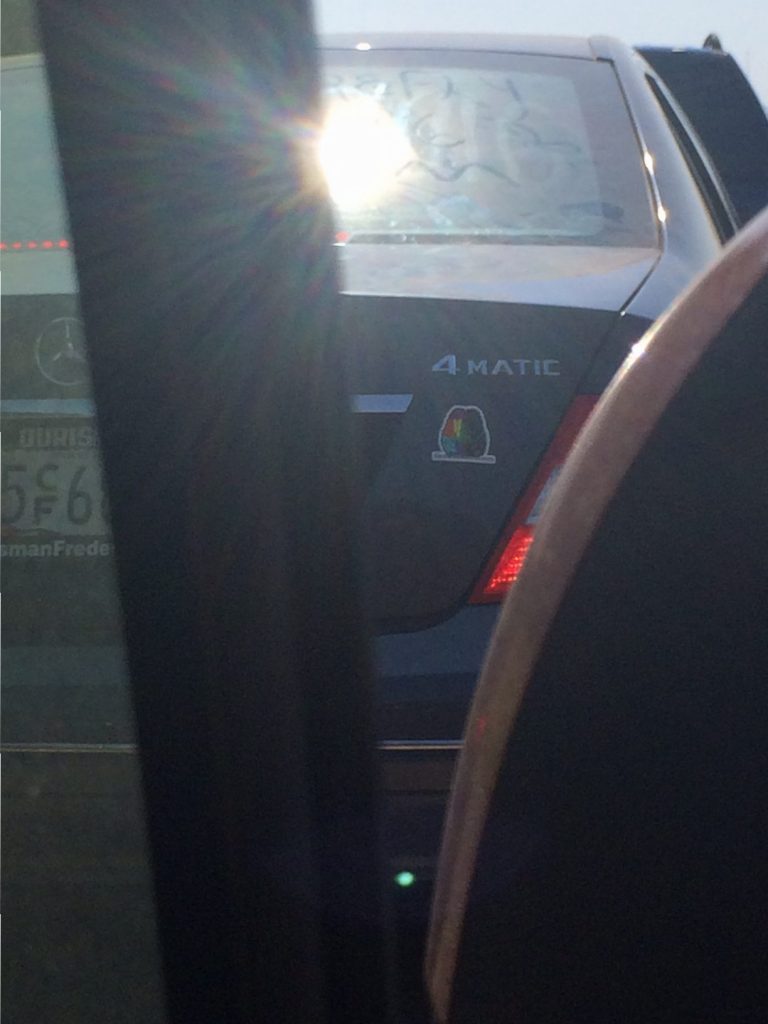 So – who ever you are – if you can prove this is your car then please contact me and I will see what I can sent to you! There are a handful of family and friends who rock my sticker on the back of their car, but this is the first sighting of a sticker in the wild!
Moving on to Electric Forest, there is a totally different vibe that you can't describe and just have to experience. Forest was great since the music went later, it was a sweet 75 degrees in the hottest part of the day, and of course, the water park. The tapestries were in full effect again, parked (I think) over in Camp Zip!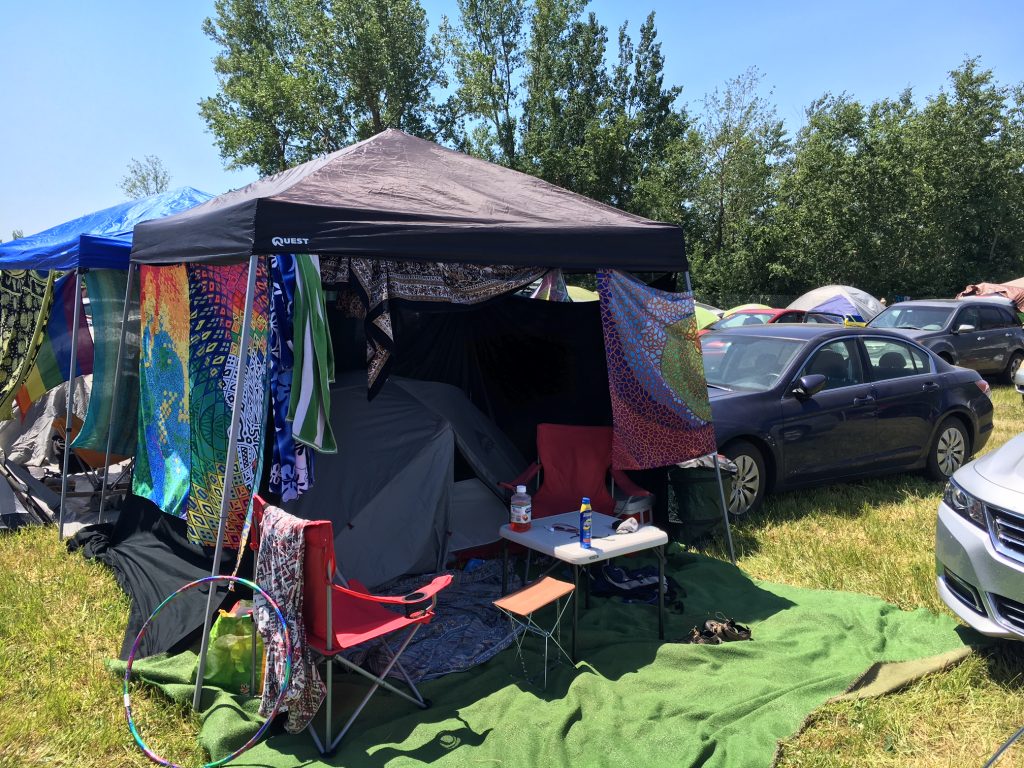 Now lets take a look at the lineup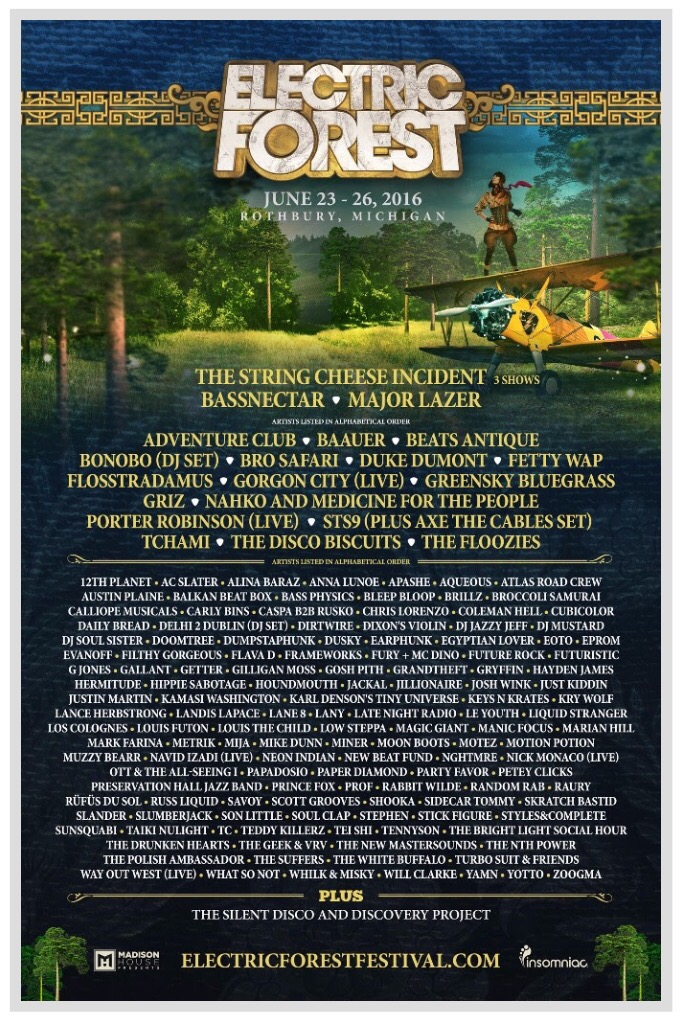 Loved:
Bassnectar
String Cheese Incident
STS9
G Jones
Rufus Du Sol
So many awesome artists, and I met so many awesome people again, and I really do appreciate every single person who complements my artwork in any form (whether you realize it or not).
I also want to give a big shout out to Justin from Saturday night String Cheese Incident! Such a fun couple of hours and all I have is awesome memories of SCI, Bassnectar, and of course, this sweet pic from your Instagram.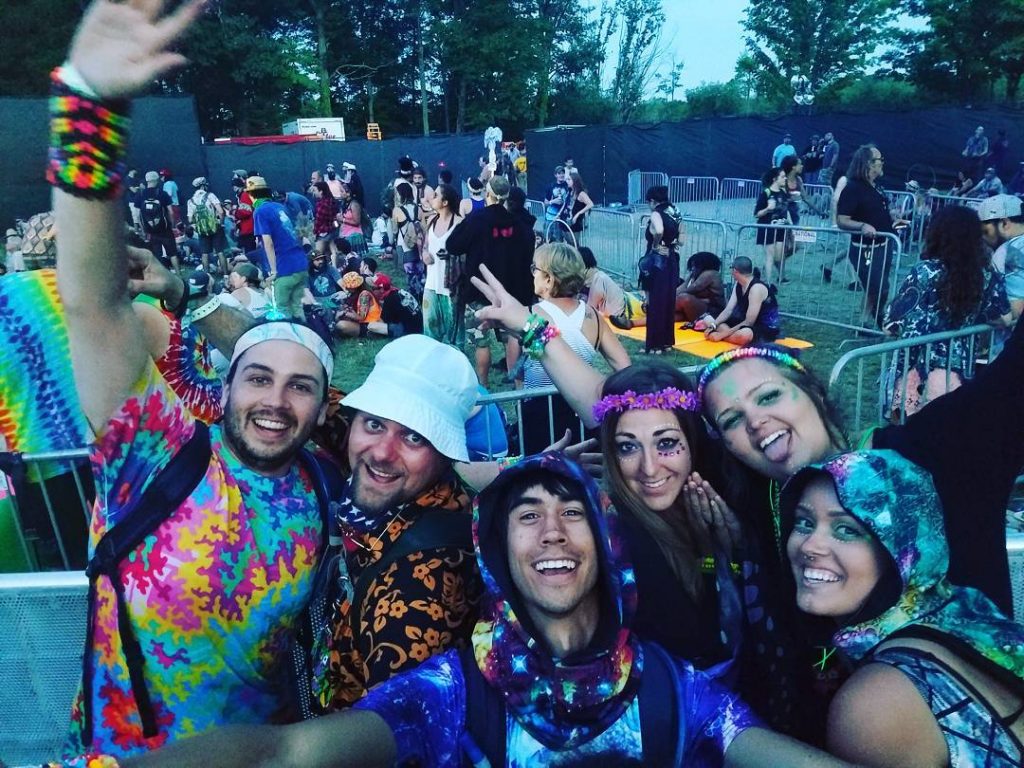 You guys were awesome and I hope you had an awesome time (and as always, if you want a print of tapestry just let me know).
This post ends with me sitting here with me thinking about my next tattoo (of my own creation), of which I hope to start and finish here within a couple months or so. Lot's of moving parts, friends, get togethers, parties, and just life in general. Happy Forest to all.